Find Your Voice & Finish Your Book
You Want to Finish Your Book
You know you have a book inside of you. You've been working on it for who knows how long—months, maybe years. You have the writing chops and a compelling story that will help others feel less alone. You're dying to finish, but when? How?
Nonfiction Bootcamp will help you stop spinning your wheels—and finish your manuscript!
Nonfiction Bootcamp is a coaching program and community for women writing a nonfiction book about personal stories of transformation. My philosophy helps you to fully own and love the story you have to tell, and supports you in manifesting a sacred creative and writing practice.
Nonfiction Bootcamp Assists You in Three Areas: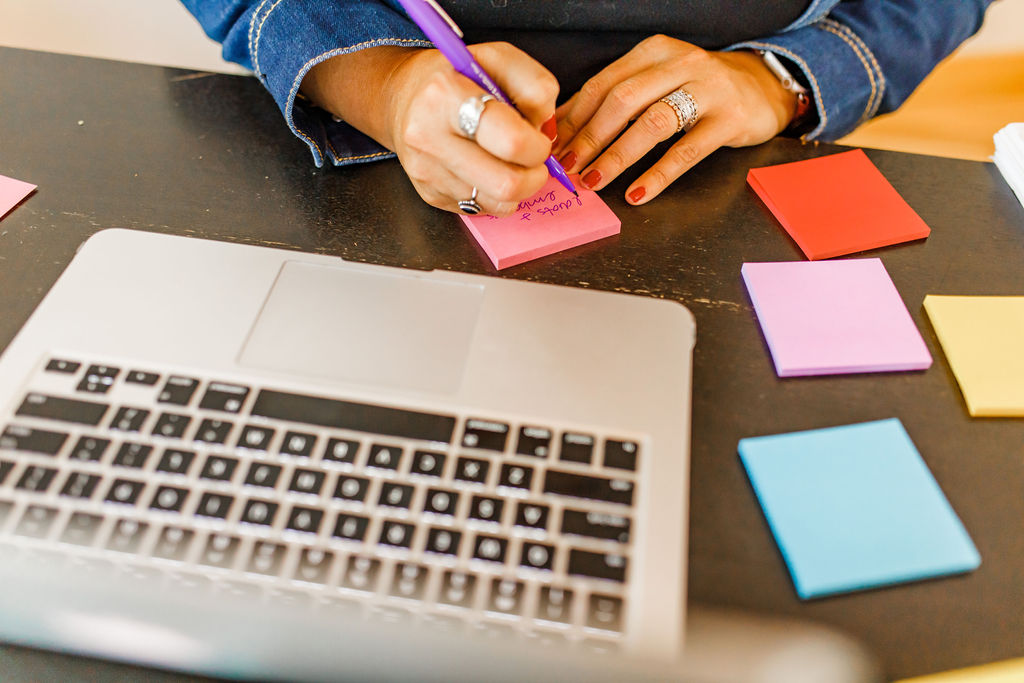 Structure
A structure that keeps you focused and facilitates both your process and outcome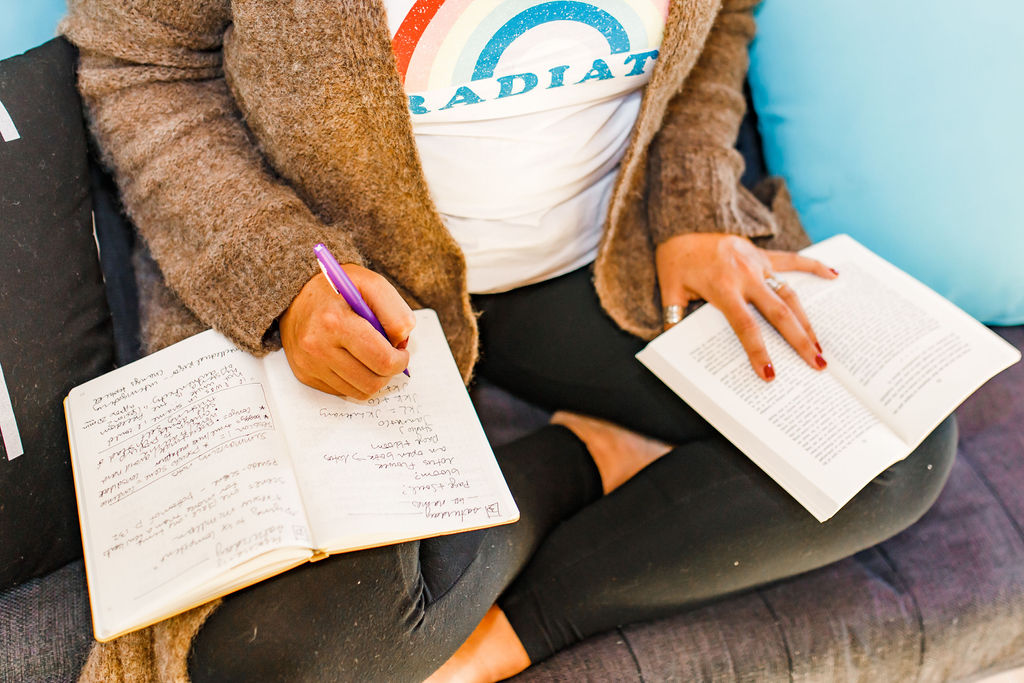 Story
A Story that exists as written materials you can work with on the page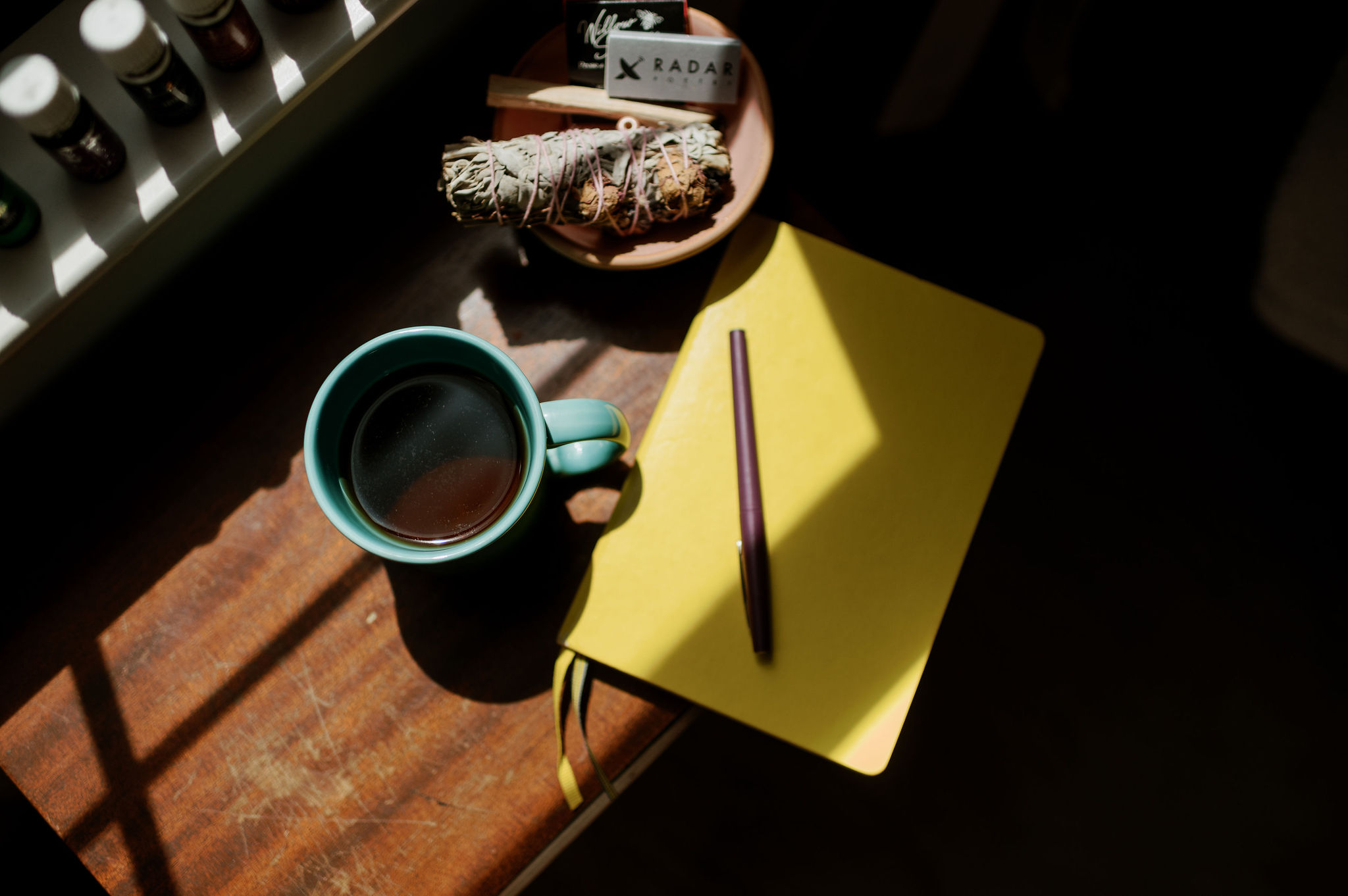 Sanctuary
A Sanctuary that protects and upholds your writing as a sacred practice
This program requires you to:
Commit to the process. Yes, we will create the structure, help you identify your goals, give you deadlines, give you feedback, and edit your work. But you are the only one who can make the time, sit in the chair, and write the book. 

Spend approx 25-30 hours a month. Most of that time is for you to spend on your book and you should be prepared to rearrange your schedule if necessary. There is time for your book, you just have to make it.

Make a financial investment. Instead of spending your mental, physical energy on feeling frustrated and drained, your investment in working with me and my team will help you to feel reinvigorated and accomplished.
Guidance for designing a sustainable writing practice specific to your needs that works with your life and sets you up for making progress on your book project. 

Structure to set goals for yourself and your work, and deadlines for completing your book project.

Accountability from Janna and the More to the Story team and the Nonfiction Bootcamp community to hold you to the outcome of your writing goals in a safe and supportive space. 

Feedback, professional editing, and one-on-one work on your manuscript with Janna and the editorial team.

 
Starting January 2022 & Space Is Limited
There are only a few spots available and we hand-select those who are invited to join. If you are interested, use the button below to fill out an application and tell us about you, your book, and why you're interested in working with us. After filling out the application, you'll be prompted to schedule a ten-minute call with our team to help us determine if you'd be a good fit for the program.
You want a safe and supportive community of women writers who are as serious as you are about finishing their book. You're not a beginner and you're not fickle about your work or your life as a writer.

Your book incorporates your personal story because you know sharing it will help others in some way.

You know writing a book is hard work and a journey. It won't happen overnight, but you will see progress over time.

You're a woman who is serious about writing a book, or who has a book-in-progress (memoir, or other form of nonfiction incorporating your personal story).

You are determined to finish your book but you're unsure of how to actually make that happen with where you are right now.
You are writing something other than a nonfiction book.

You've been in other writing programs and didn't engage the process, missed deadlines, or didn't participate in the community of the group.

You are writing a story about your life to document it for your family.
What Others Say About Working with Us
"My confidence in telling my story has grown, and I no longer feel like this is a frivolous project left on the back burner."
"Excellent teachers are rare. Janna puts considerable thought and effort into her program designed to support the writer, encourage the writer and propel the writer toward her specific and directed goal."
"Because of Janna I feel successful in growing a community that has access to my materials, books, and education."
"I am so grateful for the encouragement and thoughtful read of my manuscript. I'm not kidding when I say how close it was to languishing forever in my "writing" file on my laptop. It has been a treat to rescue it from near-deletion and to bring some of the work back to life."
"Janna, 2020 was so much more bearable because of our work together. Thank you for your incredible time, thoughtfulness and brilliance - you have made a permanent impact on my life and I am truly thankful."
the world needs your story more now than ever.