Finish Your Book in a Year
empowering women writing nonfiction through community, coaching & critique
It's Time to Finally Finish Your Book
You know you have a story to tell and the chops to write it, but you struggle to get it done. At More to the Story, we provide structure, accountability, and professional guidance so you can finally finish your manuscript and share your story with the world.
We help women find their voice.
Maybe there's an unfinished manuscript in a folder on your computer. Or an idea for a book that you've been wanting to write for years, but you just can't sit down and write it. Every time you think of the book, you get an uneasy feeling in your gut. You wonder what you're missing out on by not getting it done. How might your book help other people? What opportunities and open doors are passing you by? How will you feel a year from now if you still haven't finished your book?
We believe women writers, business owners, and coaches have an important story to tell and are tired of not having a voice. We have a plan to help you get past the blocks that are keeping you from telling your story. The world needs to hear from authentic, ambitious, and wise women who can lead from empathy, integrity, wisdom, and kindness.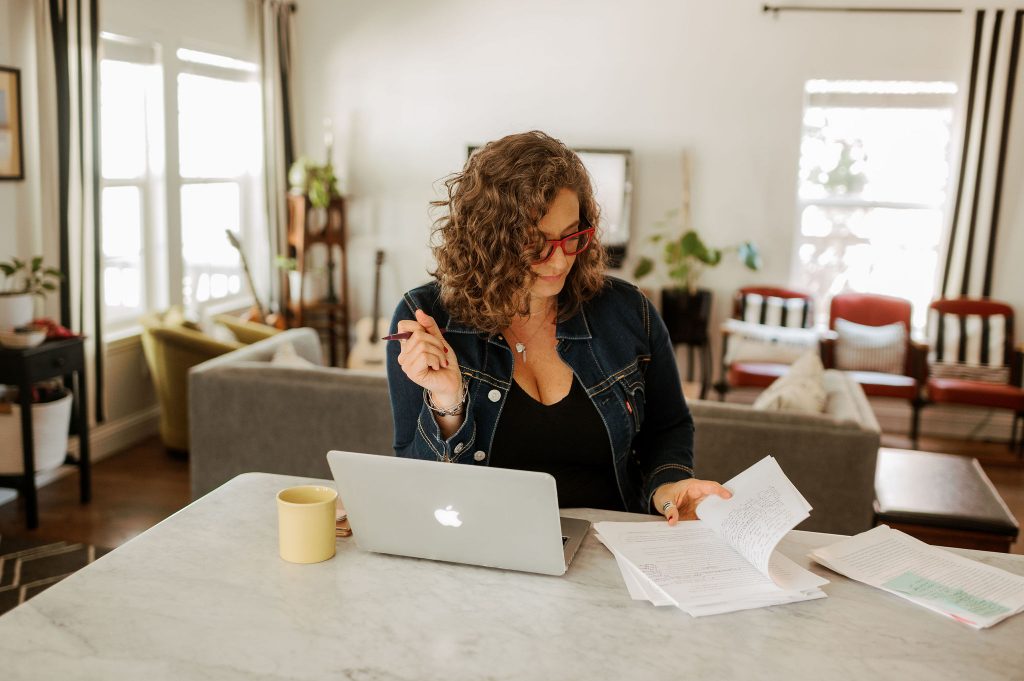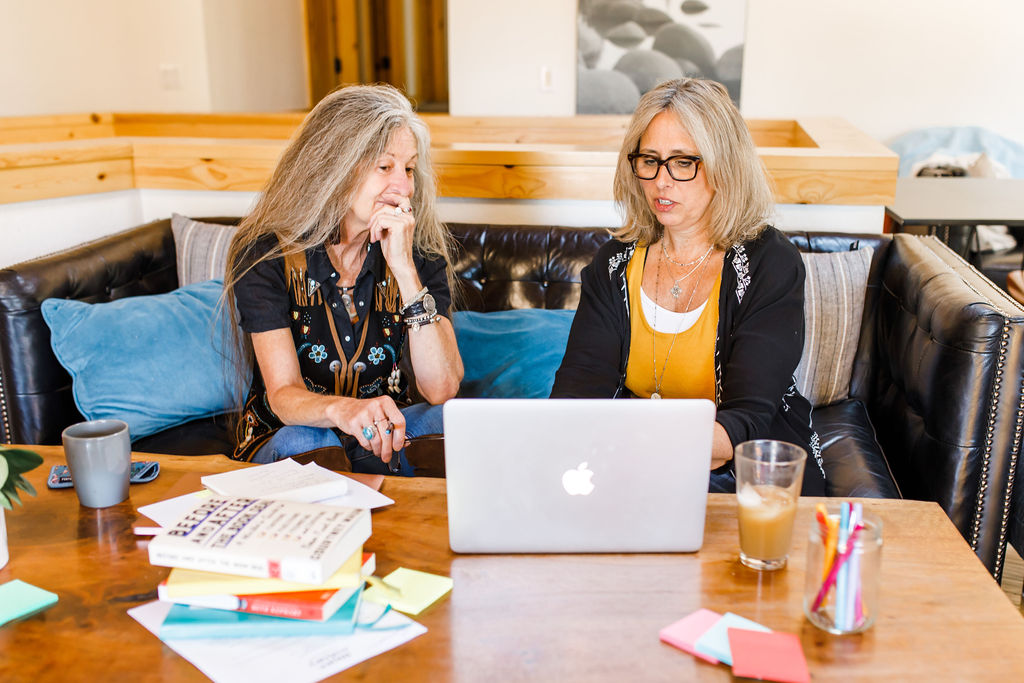 We help women finish their books.
With our Nonfiction Bootcamp:
You'll have a complete manuscript on your desk, ready to send to agents and publishers.
You'll have accountability—so you won't be able to make excuses anymore.
You'll be a part of a community—a safe and non-competitive group of women writers who will cheer you on and support you.
You'll get advice and support from experienced editors through videos, bi-weekly office hours, and one-on-one coaching.
You'll gain confidence and have a sense of accomplishment for achieving your goals.
You'll feel relief and satisfaction that you've finally told your story.

 
"There is no agony like bearing an untold story inside of you"
– Maya Angelou
We're Janna Maron and Karen Beattie, founders of More to the Story. We're writers and editors who have decades of experience helping other writers hone their writing skills and develop writing practices that can help them get their books done. 
As writers ourselves, we know what it's like to feel like we're spinning our wheels, and feeling regret for not making progress. We're passionate about helping other women get unstuck, get clarity on their purpose for writing, and developing strategies for getting their books done. 
We're here to help you find your voice, and finish your book. 
It's time to finish your book. Here's how:
Schedule a free consultation:

 Set up a call with Janna Marlies Maron, book coach, editor, and founder of More to the Story.

Get clarity: Discuss your book project with Janna and together you'll figure out how to get your book done in a year.
Register: Start the program so you can get unstuck and start making progress on your manuscript today.
"If you make the investment of both time and money, you can make a quantum leap forward in your work. Without a doubt."
Find your voice. finish your book.
The world needs your story now more than ever.